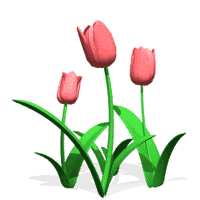 At long last, it is finally spring... and hopefully spring really will come now cuz I'm sick of snow! We are forcasted to have pleasant here this Easter weekend and I hope that is the case for you as well.
Seriously now, I feel like I'm in trouble. I cannot stop eating today... not sure why, I just want to munch! And with a big family Easter dinner coming up, I cannot afford to use all my flex points just yet. I was going to have salmon (with yummy feta and oregano) for dinner but there is no way I can spare 9 points for a 7oz piece! But maybe if I cut it in half....
Anyways, exercise-wise I'm doing good. I earned another 8 APs today - session 2 of Week 3 C25K + a some extra jogging, followed by 35 min on the elliptical. Maybe that's why I'm so freaking hungry today?? It could also be the week before TOM so that could also be a contributing factor. Regardless, it sucks and I just wish it would stop. Any tips on how to get rid of the munchies????